If you're not familiar with TSM...I'll enlighten you :)
TSM stands for Total Sorority Move. It's a derivative of TFM (Total Frat Move). I went to school in the south, have roots in the south, and was a proud sorority
woman
. The website totalfratmove.com came about my sophomore-ish year (my memory is all a little hazy hahaha) and spread like wildfire. It was definitely controversial especially to people who weren't from the South, as Greek life there is much more traditional than the rest of the country (in general). That doesn't make it better by any means (of course in my heart it does, because I'm proud of my Greek experience), but that's irrelevant anyway.
So Urban Dictionary defines a TSM as "whenever a sorority chick does something that would make every sorority girl proud." I'd say that's a solid definition. Typical TSM's are wearing norts, a frat tee, and pearl earrings all at the same time to class every day. Having monogrammed everything. Wearing Lilly dresses and either sandals or cowboy boots everywhere else. Doing housewifey things like baking and cooking (and doing them well). Being skinny and tan and pretty (one I struggled with). Being popular with the boys (I was the sweetheart of a fraternity on campus). Being patriotic and supporting our troops. Being outdoorsy and loving things like fishing and hunting (in pearls, of course). And sometimes there's a negative connatation too, like being a little crazy and encouraging those crazy actions amongst your sisters. I'll admit...I was pretty much a walking TSM in college. I even got the TSM Superlative at my Junior Year Formal (which I didn't get to accept because I got politely asked to leave...TSM). Anyway, for the MOST PART, being a TSM is a great thing. And I woke up feeling extra stratty today. For a few reasons.
First, my monogrammed otterbox came in the mail!!!! It's been about 5 weeks and I was definitely starting to get antsy, but it was worth the wait:
The only thing I don't like (at all) about this case is that it's the challenger otterbox, which means it doesn't have a built-in screen protector. Instead it comes with an adhesive one--hello, air bubbles and random crap getting stuck under it until you get a new one. I can't stand those things. It's not the personalization company's fault, I'm just saying that's my only complaint. Otherwise, head on over to personalizedfrommetoyou.com and get you one!!!
Another reason I'm feeling stratty is because of this gorgeous flag:
Here's the backstory: My grandmother was a hoarder.
I don't use that term lightly
. I've seen the show, and that's exactly what she was. She lived in a 2-bedroom house and I remember when I was younger she was sleeping in the master bedroom. Then at some point she moved into the guest bedroom because she had
so much stuff
that had taken over the master, including the bed. I went off to college and rarely ever spent time with her at her house because of how messy it was, but I'm pretty sure by the time she had her stroke she was sleeping on the couch. My freshman year of college (2008) she had a stroke that caused her to lose mobility permanently. My mom decided to move into her house since my grandmother would be in a nursing home for the rest of her life, to save money. I wasn't home to help, so thank God she had such great friends willing to help her sort through my grandma's house. It took 2 and a half months and a new carpet installation to finally make it liveable. My uncle (not biological) had a 31-year-long career in the Navy so when he found a clearly very old flag
balled up under a pile or crap on a bed
, he took interest. He unrolled it to find it's
over 5 feet tall
, and judging by the stitching it's at least from WWII. We think it was my grandfather's from when he was in the military (during WWII), but we're not sure what the significance behind it was because of how huge it is. Regardless, my uncle took it to a special flag-handling dry-cleaner on base and had it cleaned up and we're still deciding what we want to do with it. Either way, it's mine as soon as I have a house of my own. I want to fly it from time to time, but I really want to take it to someone who knows a lot about flags and military history to see if we can find out where exactly it came from. Anyway. The point is, I don't know a lot of girls who would be this excited over a flag as I am. I guess it's because I'm extremely patriotic haha. TSM.
Sorry for the rambling story. I'm just really excited about it :)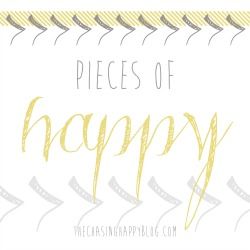 Those are my pieces of happy for this week. And this.......
My first legit non-scale victory in about 4 weeks....
I played in my kickball game last night!!!!!!!!!!!!!!!!!!!!!!!!!!!!!!!!!!!!!!!!!!!!
I wore my old wal-mart tennis shoes because they're stretched out, and I actually ran for a second and it didn't hurt too bad. I decided not to actually kick, but I played in the outfield. We won, like, 8-2. Hollaaaaaa.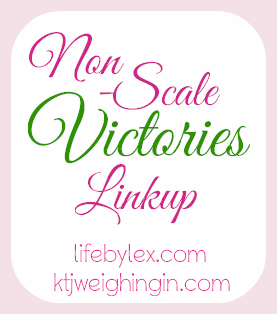 I hope everyone has had a great week, and look forward to finally seeing fitness-related posts from me again now that my toe is almost fully healed :) I guess taking a full-on break from wearing close-toed shoes and exercise was the best way to go about it. I'm definitely not a walk-it-off and rub-it-hard kinda girl.
It's also Memorial Day Weekend. I hope everyone is spending it doing something fun, and also takes the time to think about the actual purpose of this holiday weekend: to remember those who have lost their lives serving in our Armed Services. I have been extremely blessed to come from a family full of active, retired, and veteran military members and never have experienced a loss. I don't take that lightly and I'm very thankful for that. Thank you to every serviceman and servicewoman fighting for our freedome every day, or who has fought for it in the past.

And, as always, God Bless America :)
Happy Friday, y'all!!