Hey y'all!
It's FRIDAY FRIDAY FRIDAY! I'm happy about that. This is going to be a monstrous post. You've been warned.
So I'm gonna be honest (not that I'm not usually honest). I had this post typed up last night. Because I was bored and too chicken-s*&# to put on shoes and attempt going to the gym on my toe. My bathroom was looking real organized so I decided to take a picture--best it's never like that. That's just the result of having an anal-retentive, clean-freak mother you live with who goes nutso when company is coming over. Usually my crap is strewn all over the place.
Anyway, I took the pictures and wrote out reviews of my pretty-products. Then today I was reading some of my fav. blogs and stumbled across
Chasing Happy and her Pieces of Happy Linkup
. I was a little touched by the whole finding-the-good-and-happy-things-in-your-life idea, especially because I've felt very sorry for myself the last week.
Wah wah wah I broke my toe and I have no self-control so I'm going to get super fat again and reverse the hard work I've put in
. Not necessary, people!
So I'm linking up and before I get to my bathroom crap, I'm going to point out some things the last few weeks that have really brightened my day :)
First of all, this:
I work at a very nice hotel. The chef makes
completely original
mini-cupcakes every single morning that sit in a pretty little cake-stand thing at the front desk for the guests at check-in. Before they get placed out there, though, the main stash of them is in the back office. Where I work. They tempt me every day. But sometimes I put my blinders on and just don't look. Today everyone was all "OMG you have to look at the cupcakes today!" Yeah...I did...And I couldn't help but grab one.
And I ate it
. And it was freaking incredible. Like an
orgasm
. In my mouth. Yes, I know...not classy, Nicole. I. Dont. Care. All i can say is, thank GOD it was a mini-cupcake. It makes me feel a
little
less like a fattie about eating it.
So there's one great big piece of happiness in the form of a mini-cupcake.
Moving on...
Yesterday I instagrammed this picture. I went out and sat on the cute bench at lunch and it was just such a gorgeous day. I love living in San Diego. One of my biggest blessings in life is being so close to this every single day :)
I also found out that one of my littles is coming to visit this June!!!! I can't waitttt!!!! Her name is Paige, and she's a crazy little badass. She's hilarious, and I just love her. She's also bringing another one of our sorority sisters and her roommate. I'm pumped! Here's me and Paige before our sorority formal in the Spring of 2011, just after I found out she was MINE ALL MINE!
This week my Aunt Denise came and visited, which always makes my day. She's my mom's best friend of a lonnnng time and she lives in Minnessota now. So I don't see her that often, but she's amazing. She's always taken care of my mom and me and I don't know what we would do without her!!
And this picture just melts my heart/makes me giggle/makes me scoff at how spoiled rotten my dog is...
Yep. Miss Winnie the Cockapoo had one too many glasses of wine.
Totally kidding, she fell asleep begging for food. No, I did NOT give in! I just let her sit on my lap :) I know, I'm a terrible mother.
Now that I've typed all that, I feel wonderful about my life. Even though I'm broke as a joke and have a broken toe to boot. I still have many more blessings than things to complain about. Now onto my pretty products: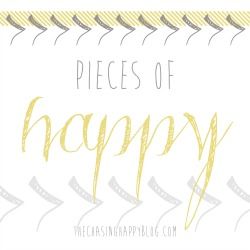 So starting with my right corner haha.
My hair crap:
Chi straightener (like, circa 2005). It's an oldie but a goodie. I know it'll probably bite the dust here soon, but I'll just replace it with the same exact straightener. I don't uuussssuuuaaaallllllllyyyy completely straighten my hair. I naturally have very frizzy, curly, somewhat thin hair and I am obsessed with volume (as you will see), so the last thing I want is what a straightener does to my hair, which is flatten it. I only usually straight the roots, because my roots stay frizzy and curly even though I blow-dry it out. Then the rest I curl.
2 Hot Tools Gold Ceramic Curling Irons (I have an 1" and a 1.5" inch). I bought my first Hot Tools curling iron after watching some of The Small Things Tutorials. She always uses Hot Tools, and so do my hair stylists, and they're not crazy expensive and they work wonderfully. I hiiiiighly recommend one of those over a 'drug-store' type brand.
Hot Tools Ionic Hair Dryer (about $35 bucks at Ulta). This is the best blow-dryer I have ever used. I bought it after I became obsessed with my Hot Tools Curling Irons. It's sooooo strong but not too hot, and it gets the job done in about 5 minutes.
Big Sexy Hair Root Pump Mousse!!!!!!!!!!!!!!!! I lovvvvve this stuff!!!! I'm not sure how it works for hair with a different texture than mine, but I've heard pretty much only positive things all across the board. I originally tried it back in high school before I knew how to do my hair like I do now, so I didn't realize it's full potential until recently :) BUY IT.
Got2b Powder'ful Volumizing Styling Powder. I didn't even know this stuff existed until my friend had me use some of a different brand she had at her house. I fell in love. It basically does what a light tease would do, without risking damaging your hair. Ulta was sold out of the brand she had (which was 5 bucks) and I didn't want to spend $20 bucks on a higher-end brand when I wasn't sure I was going to like it, so I got the Got2b. It was about $5 bucks and I'm completely satisfied with it.
Aveda Elements Smoothing Serum. I feel neutral about this considering how expensive it was. I've spent a few bucks on smoothing serums that do the same job as this stuff which was like $14.
Tresemme Dry Shampoo. It's cheap and saves me from washing my hair one or two days a week. Definitely a keeper.
Pantene Volume 4 Hairspray. Not a keeper. It has way too strong of a hold for what I prefer. Personally I love Tresemme--whatever their medium hold is.
Coconut Oil!!!!!!!! It's hiding behind the Burts Bees lotion and some other random crap. I got it at Trader Joe's for a couple of bucks and I love it. I love the way it smells, the way it feels, how easy it is to use, everything! I haven't used it in any way other than as a repairing treatment on my hair, but I'm planning on trying it on my skin at some point.
My Face:
PROACTIV. OK folks. I'm gonna be real honest with you. I am horrible at maintaining a schedule for my face. I don't know why. I just am. But I used to be worse. In high school I struggled with what I thought was terrible acne--in hindsight it was moderate. But either way, I had pimples. I tried prescription stuff, and it didn't do anything. I tried neutrogena, and it didn't do anything. Then I tried Proactiv and it worked for a while and then I fell out of routine. Then I got good at makeup and stopped caring. Then I went to college and got on birth control and it was like a miracle! My face cleared up. But I was left with some mild scarring and very uneven, red skin-tone. So I bought Proactiv again, and it worked. I don't use it twice a day--usually I do once a day. It's pretty strong and I have sensitive skin so I think it actually works better for me that way. I also love their oil-free moisture control stuff (free gift). I have oily skin and when I use it before I put my makeup on it usually takes longer to get nasty oily skin.
The epicurean apricot scrub I got after a facial at a fancy shmancy day spa. I use it sometimes, if I'm feelin' frisky. It's just a little treat I guess.
Now over on the left side.....
BABY WIPES! Another recent obsession after a suggestion from a friend. I used to remove my makeup/wash my face at night with neutrogena makeup removing wipes (or knockoffs). But Pampers Sensitive Baby Wipes do the saaaaame exact thing and you get more than double the amount for less than half the price. Do yourself a favor and start using baby wipes to remove your makeup.
Makeup:
I could do a whole post on my makeup. But since you can't see much I'll just touch on what's on top--my favorite eyeshadow--Too Faced Natural Eye Palette. It's got almost as good of pigment as Urban Decay and it's only like $25 bucks. They make a few other palettes too. Definitely a keeper.
You can also see my
Country Chic Body Spray from Bath and Body Works
. I'm not a huge perfume or body spray girl, but I do love the smell of that stuff. I also have it in lotion (I switch between it and the Burts Bees that was in the other picture), but I want to get it in perfume-version because, well, body spray is a very temporary solution haha. It goes away after like an hour.
The jewelry is mostly crap--some treasures--but mostly crap.
So overall, I'm pretty thrifty when I buy my beauty products. And if I do spend a lot of money on a high-end product, it's because I really believe in it (for the most part). Otherwise, I'm more of a cheaper-alternative kinda girl. I don't own a slew of $15-$20 makeup brushes, because I don't take care of them well enough to invest that much money on them. I do, however, take good enough care of my hair styling tools to invest a little more than you would spend on, say, conair products, because they last longer. So in the end, I'm saving myself money still.
With all this being said, I'm a PRODUCT JUNKIE and I'm almost always down to try something new--with the exception of maybe my root-pumping spray and a few nude lipsticks I own that aren't shown. So if you're crazy about a certain something, throw a suggestion my way!!!
I hope everyone has a faaaaaabulous weekend--take a guess at how mine is getting started...
WINE TASTING. I know, I know....it's becoming excessive. But it's cheap when your mom is little-miss-popular and the bartenders all love her/her spawn!!!
Love y'all.