Happy Friday everyone!!!!
Of course I'm linking up for Five on Friday. So here it goes:
I finally bit the bullet and bought the Rhonna Designs app. I love it. I messed around and made these so far:
Obsessed.
Also, I got these in the mail last night:
The water bottle and doggie were free with a Pink purchase. I love the Pink yoga pants and have been wanting shorts for a while. I decided these will be a good goal gift to myself. They fit, but I don't feel comfortable in them. So my goal is to get to a size where I'm comfortable in them (which is probably about 15 pounds from now).
I also ordered this this week: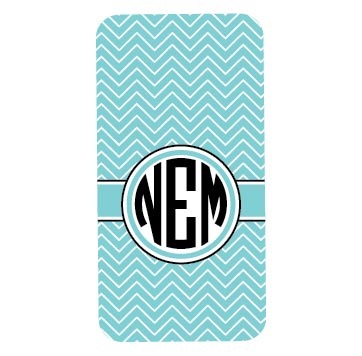 It's a new case for my phone from
Cicada Designs
on Etsy. I discussed a few weeks ago how my $70 monogrammed otterbox from Personalized From Me To You cracked within three weeks of it being in my possession, and they have completely ignored every single attempt to contact them. I'm extremely PISSED OFF to say the least, but I still need a new phone case. This one was $15 and if it cracks I won't be super annoyed. Lesson learned, do not ever shop with Personalized From Me To You again.
Moving on.
I've been decent this week. I went for a run on Monday after work, and yesterday after work I went to the gym. Hollaaaaaa.
Now I just need to make a habit of it again and get my eating back on track. I decided on a schedule for next week:
Monday=Gym

Tuesday=run around my neighborhood

Wednesday=Gym

Thursday=run around my nieghborhood

Friday=Gym
Pretty simple, right? Wish me luck.
In other news, I found out last night that Snoop Dog changed his name to Snoop Lion....yes, I know, I live under a rock that only plays country music so I'm sure this happened months (or years, even) ago. But really??? Seriously????
What a pathetic cry for attention. Just like P Diddy. Just like Kim and Kanye naming their minion North West. So. Freaking. Stupid. I plan on just referring to him as stupidass from now on, if he ever comes up in conversation.
And finally...I'm using my favorite new app to make this announcement...
The boy in the picture is my ex boyfriend. Here's our story: We met a little over two years ago (about 2 months and 2 years ago, actually) when he was in San Diego for a Navy school and I was here for my summer break. He was waiting on his next orders when we started dating, and after getting completely and totally smitten with him he found out he was going to be sent to a ship in Japan for the next 2 years. I was crushed. But he moved and we wound up making a long distance relationship work for a few months, and then when I went back to school for my senior year we kind of realized maybe we were crazy and broke up. But we couldn't stop talking to each other and when he got sent back to San Diego for a month for another school in February and I happened to be coming home for my Spring Break during that time, we spent the entire time I was home together (literally every second) and got back together.
The next time I saw him was in September when he got leave, and I flew to Colorado for a week to meet the fam. It was true love. Then less than a month later, he got his next set of orders for when he would be done in Japan. We were expecting San Diego, or at least somewhere in the continental US since those were what he requested, but instead they gave him orders ro Bahrain for another year and a half, starting this summer. I was completely devastated. We had talked about a long-term future together, banking on him getting orders back here and he didn't. So we broke up. We couldn't justify making an impulsive decision to, ya know, get married like so many other young stupid (sorry) people in military relationships do considering we had ony actually spent such little time TOGETHER.
But we kept in touch, and a few months ago the Navy retracted his orders and made him put in a new request. He now has to report to NAS Lemoore in Central California in September, and before he gets there he has to come to San Diego for the month of August for a school. He'll be here in two weeks today, and I'm SO excited. I won't go into detail about how this affected the budding relationship I had with the friendboy recently, but I feel in my heart like this is the right thing. I'm not saying we're getting back together, but we want to try to make things work and at least give it a shot, since we invested so much time into each other for so long. So right now I'm just praying a lot that this all works out the way God has intended it to, and I really feel in my heart and in my gut that we need to try this one last time.
Sorry for the novel. I have a tendency to do that sometimes :) anyway, that was my 5 on Friday. Hope y'all have a wonderful weekend!