Well. I don't even know how to begin a blog post considering the horrible thing that happened this morning in Boston. Boston holds a very special place in my heart. I haven't told the story of why or how I wound up there for one very important year of my life, so in a nutshell here it is:
I spent my whole life here in San Diego with frequent visits to my dad's house in East Tennessee. I was stir crazy by the time I graduated high school and wanted to get out on my own and experience something totally different. I don't know where my fascination with Boston came from other than maybe it's because I have New England in my blood? My mom's from New Hampshire and that's where her whole side of the family is. Either way something drew me there, and I applied to a few prestigious schools there. Northeastern was the most competitive school I got accepted to and I couldn't say no, so in August, 2008 I packed my whole life up and my mom dropped me off 3000 miles away from home. I spent the first 3 weeks crying myself to sleep every night terrified I had made a mistake and missing home, and then I found the most
amazing
group of women when I went through sorority recruitment. I finally felt confident in my decision to move so far away from home. I also became best friends with one of my roommates, Sarah. She will always be one of the most amazing girls in the entire world to me, and she passed away two summers ago--something I'll never get over--but anytime I think of Boston now I think of her. She grew up in a suburb of the city, had a classic Boston attitude and sense of humor, was a die-hard Sox fan, and has a huge, awesome Irish-Catholic family. I don't think I would have loved Boston as much as I did if it hadn't been for her. Anyway, back to the story. The the economy tanked in 2008 in case anyone forgot. As a result, my dad lost his job. And the prospect of getting a good job after graduating even with a degree from an amazing school began looking grimmer and grimmer, and I knew I would be literally
drowning
in debt for the rest of my life if I stayed. So I had to leave. I wound up in Memphis because I didn't want to come home, for 1, and second of all I would have had to go to a junior college and
then
transfer into any state school in California.
Ain't nobody got time fo' dat.
Anyway, looking back I'm extremely thankful for the year I had in Boston and the 3 years I had in Memphis. I learned SO MUCH about life and myself and grew up a ton. And I still have lasting friendships with my sisters from both cities (as different as they may be haha). So you can imagine now how I felt when I saw what happened this morning on Facebook. It was a mixture of heartbreak and extreme anger. And it makes me sick to my stomach to think about the moment we find out who exactly was responsible. I mean the two possibilities would both completely suck. Either it was a terrorist attack from some 3rd world country that hates America, or it was someone or a group of people from America who hate America. They. Both. Suck. I personally love America--
like in a "statue of liberty started shakin' her fist and the eagle will fly and it's gonna be hell when you hear mother freedom start ringin' her bell" kind of way.
Anyway, I realize now that wasn't exactly a nutshell of a story but oh well.
I don't know if the pent up anger I had toward today had anything to do with the fact that when I got off work at 8:30 at night all I wanted to do was run, or not, but I've recently decided I hate to run on a treadmill so when I got home at 9, I changed and went for a quick run around the hood.
I feel a little better now. And I'm going to do some arm workouts while I watch The Real Housewives.
In other news, I've been wanting to get some actual tank tops designed for running, with the sports bras built into them. So I found these on ebay: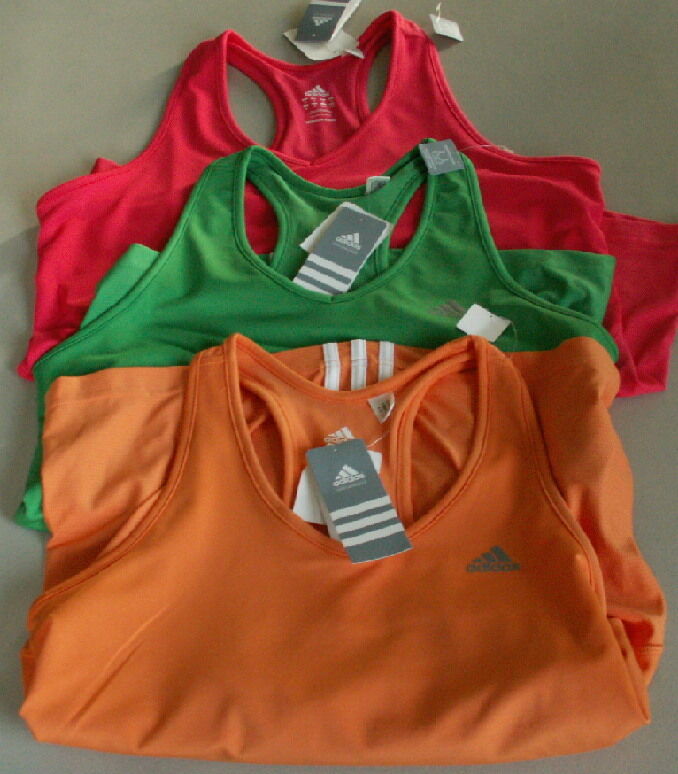 They're new with tags and were only 12.99 each so I ordered the green one (duh, I'm a Kappa Delta) and the orange one (duh, I'm kind of a redneck).
I hope they look ok and I'm growing increasingly nervous because I went to Khol's and tried a few other brands' shirts on and the bras were hardly actual bras. I don't have necessarily big ta-tas, and they've gotten smaller since I lost weight, so I don't understand what kind of wonder-shirts the girls at the gym who have clearly bigger ones than me are wearing to hold them down so well!
I guess we'll find out in the next few days.
Anyway, that's all for now. Please keep Boston in your prayers. I know I will.
And in honor of one of the craziest years of my life, here's a few throwback pictures:
This would be Sarah. Summed up in one picture.
What a year. Now that I'm getting all teary I'll sign off for the night. Rest in Paradise, sweet Sarah.
Tonight I'm also linking up with KTJ at
KTJ Weighing In
for her Spring Training 5K Challenge.