Yaaaaay for Thursday!!!! I realize most of my post start with a reference to what day of the week it is. Does this mean I'm officially a grownup, concerned with the weekend getting here? In college I didn't give a shit about the weekends. I partied when I wanted, regardless of what day of the week it was. And, in turn, I didn't feel super lame staying in on a Saturday night cuddling with Winnie and watching Sweet Home Alabama like I do now.
I digress. I'm here because I finally feel like I have a non-scale victory to share!!! No, I wasn't super-awesome at resisting all the munchies placed on the
buffet
desk next to me yesterday
, but overall this week I have been getting back on track, in general.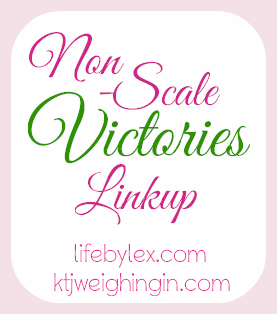 I've gone to the gym TWICE this week, everyone!!!
source
I know, I know. Not that big of a deal. But considering I've also been really good about cooking for myself this week, too, I'm chalking it up to a victory. No gym today, but I'm going to run when I get home. I have to get the house all ready for the boy to get here TOMORROW!!!! I'm supa excited.
Anyway. Back to the NSV. I'm just hoping that I can keep this up like I was so good about doing at the beginning of the year. Sorry you've been hearing the same things over and over again. I'm really trying. Promise.
Hope everyone is having a great week--hang in there, tomorrow's Friday! Hollaaaaa.
That's all I got. Peace out, fools!