Happy Hump Day everybody :) Annnnd happy 22 and 364/365ths birthday to meeeeeeeee.......yep, tomorrow's the day I turn 23. Let the quarter-life-crisis begin!!!
To be honest, I've been thinking a lot about turning 23 and how I really want to get to a healthy weight and state in my life because I really do want to get married and start having kids in the next 4-5 years. So why keep putting it off.
I've totally slacked since last week on 30 Day Shred. And by slacked I mean...I haven't done it since Thursday. I'm PMSing which I think has something to do with my lack of motivation and feeling just tired all the time and wanting to lay around and do nothing. But I did weigh myself this morning and I've lost 1 pound since last week. I'm not seeing results, but oh well. I think I'm going to stay on week 2 for another full week (since this weekend will be full of drinking wine and eating food), and then start week 3 and really kick it into high gear.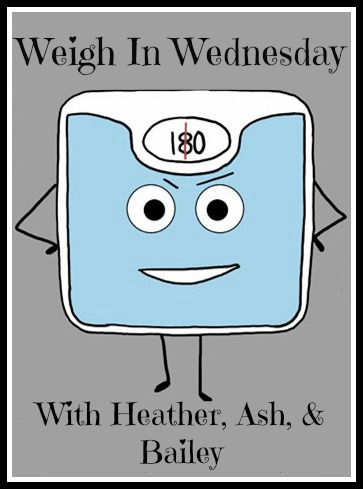 Also, at work yesterday, the girl I've been filling in for (who's job I want) didn't come back from her trip with any good news. So...I'm going to start really keeping an eye on what else is out there. I love my job but it's really at the point now where I'm paying to go to work. The miles I put on my car with my long commute have made me get two oil changes in the last 6 months. My car is going to be out of warranty way before it should be. And gas here is effing expensive. On the upside, I am going to be starting to work the noon-8:30 shift every day next week from then on basically, so I won't be hitting traffic and hopefully I'll be getting better MPG than when I sit in an hour of bumper-to-bumper traffic each way every day.
That also means I'm going to start a routine with the gym. Going there in the morning and getting ready there and going straight to work. I'm nervous! What if I forget something? Like my bra? Or my blowdrier? Or anything!??! Ahhhh.
Do any of you get ready at the gym for work??? How do you do it!??!
Also, this is totally irrelevant and if you follow me on instagram you've already seen it anyway, but....I took this picture of Winnie the other night and my heart just melts every time I look at it.
Those ears. That blissful look on her face. Getting her belly rubbed. It just captures the essence of Winnie :)
Yes, I'm obsessed with my dog.
Alright time to go to work. Later fools!